Baldwin County may merge law enforcement | News
In just one week, voters in Milledgeville and Baldwin County will decide if their two governments should become one. If the unification charter passes, it could mean combining the Baldwin County Sheriff's Office with the Milledgeville Police Department.
Baldwin County Sheriff Bill Massee says he won't publicly say if he is for or against a combined government. "We work for the individuals that vote for us in every county and we're the face of the people. It's hard for us to take a position and tell people how they should decide on their government," said Massee.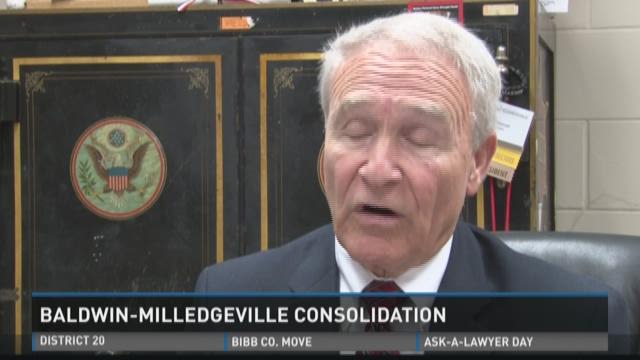 If people vote yes on November 3rd, the unification charter says the Sheriff would become the chief law enforcement officer. Massee says if that happens, the first thing he'll do is meet with Milledgeville Police Chief Dray Swicord. "We would look at the qualified people we've got in both agencies and we'd come up with a new organization. Everyone would continue working in law enforcement. We would utilize the numbers and the employees from both agencies, and come up with a new direction and a new agency," said Massee.
District Four city councilman Walter Reynolds says he's for consolidation. "I feel like the transition in a unified government to a single law enforcement agency should be very smooth," said Reynolds.
He says the charter has flexibility when it comes to combining the police department and sheriff's office. "You could elect to keep certain services as part of the urban service district, what is now the city. It's entirely possible that the unified commissioners may choose to keep the Milledgeville Police Department as an additional service for the urban service district, rather than consolidating it with the sheriff's department," said Reynolds.
But what about changing the police cruisers and uniforms to reflect a new government? "We could certainly go through the additional expense of re-branding and re-badging all those vehicles, or we could continue to allow those vehicles to live out their life cycle, and as new vehicles come in replace those with the new unified logo," said Reynolds.
Reynolds and Massee say at the end of the day, it's up to the city and county voters to decide. The charter says if the two governments combine forces, by law no one at the police department or sheriff's office would lose their job.
We reached out to Milledgeville Police Chief Dray Swicord but he declined to comment.
Early voting at the Baldwin County Courthouse ends this Friday at 5:00 pm, but you can vote in the general election next Tuesday at your precinct or at the courthouse.