Milledgeville man arrested after boaters shot at on lake | News
A Milledgeville man was arrested Sunday after three people said they were shot at while fishing in a boat in a cove of Admiralty Way.
Adam Duncan was charged with possession of a firearm by a convicted felon, three counts of reckless conduct and obstruction of law enforcement officers, according to a Baldwin County Sheriff's Office incident report.
The three people who were fishing just after 4 a.m. near some docks called 911 after hearing four shotgun blasts fired in their direction. Before the shots were fired, the victims said they heard a dog come out on the docks near the cove on Admiralty Way. It started barking at them, the report states.
The victims told a deputy they could hear pellets hitting the water near their boat.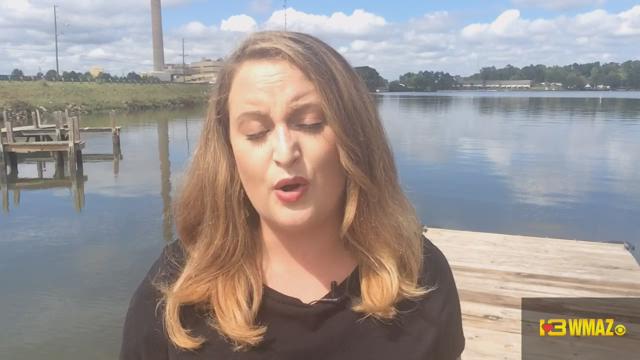 The first deputy to arrive at the scene found spent shotgun shells laying on the ground, the report states. The deputy called for back up and when she arrived, they heard an "unmistakable sound" of a round being racked into a shotgun coming from a location near a house. The deputies retreated and took cover behind trees, according to the report.
After more deputies arrived at the location, they saw Duncan in a jon boat with no lights using a trolling motor. After losing sight of Duncan, he was observed docking the boat near 181 Admiralty Way.
Deputies went to the area of the home and when Duncan saw them, he began walking quickly back towards the boat, the report states.
They ordered him to the ground with his hands stretched out. Duncan complied with the orders and was handcuffed, according to the report.
When deputies asked him what he was doing in the park, he told them he was looking for an alligator that was seen in the area. He said he wanted to get rid of it for the safety of the children at his house. They asked him if he was shooting a shotgun and Duncan said no, according to the report.
Duncan lived at the Admiralty Way home with his girlfriend. His girlfriend gave deputies consent to search the home and they found a loaded shotgun.
Duncan then told deputies that he had asked three people who were fishing to move away from the dock, the report states. He then stopped answering the deputies questions, the report states.
One of the fishermen, Hunter Wynn, told Claire Davis on the phone that the situation was scary and he's never seen anything like that happen in the area before.