Industrial company bringing 80 jobs to Baldwin County | News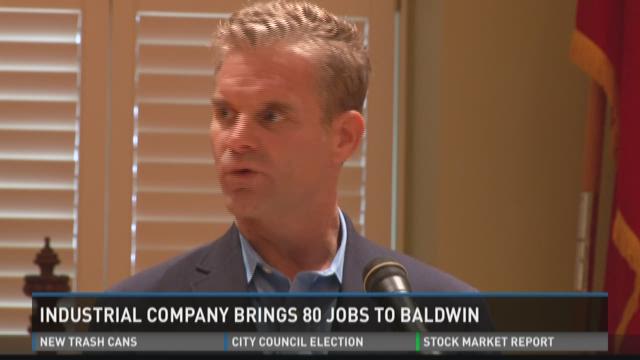 About 80 manufacturing jobs are coming to Milledgeville.
A company called Chemtex opened a plant in the Columbia Center, off Highway 441.
Matt Poyner with the development authority of Milledgeville and Baldwin County says this is the county's first major industrial announcement in about 7 years. Chemtex produces plastic equipment used for oil spill clean-ups. He said the new Georgia plant will produce product for the entire Eastern seaboard.
"We're the only manufacturer who can say that now because we're the only guys that have a place in Georgia, Rhode Island, and up in Canada," Lenny Johnson, founder and president of Chemtex, said. "Not only the location, but also Milledgeville just seemed to be the opportune point because of the education and the pool of employees that we could pull from and just the basic infrastructure."
Chemtex has already hired about a dozen people and are ready to take on more employees right away.
If you're interested, you can apply through the Georgia Department of Labor.